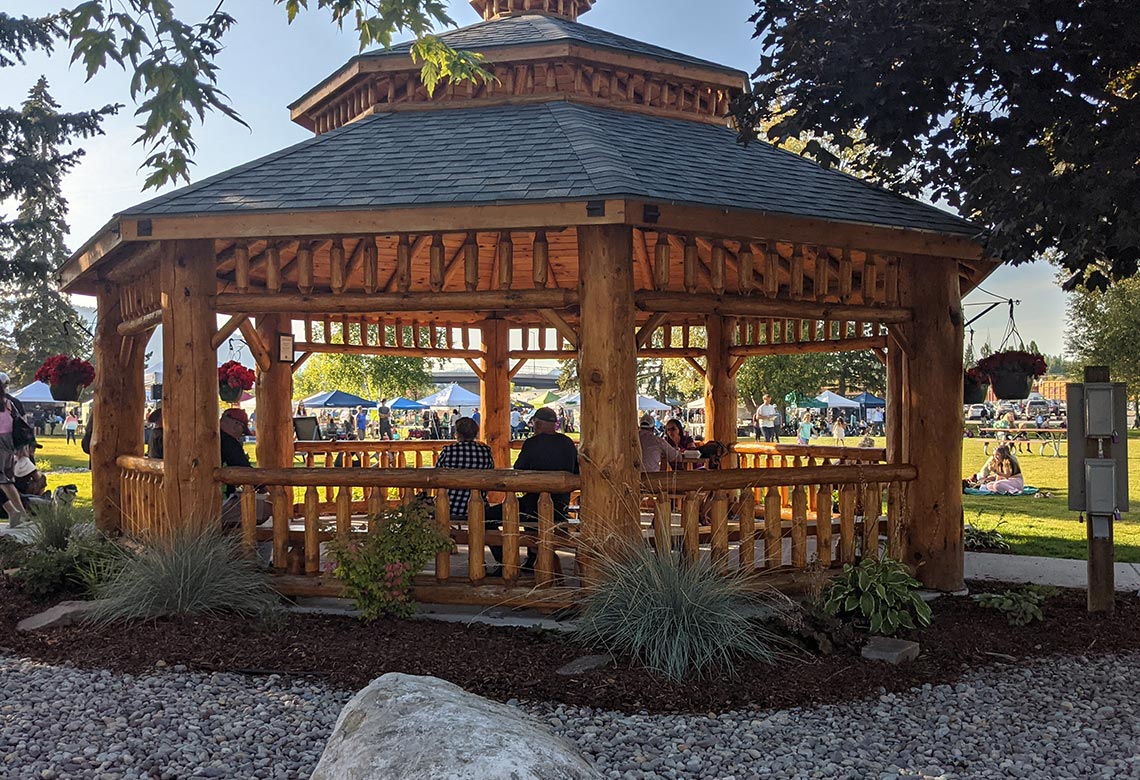 If you enjoy shopping, live music, prepared foods and the freshest products from local farmers, then you really need to check out the Whitefish Farmers' Market. The Whitefish Downtown Farmers' Market takes place Tuesdays all summer long from 5:00pm until 7:30pm, and the market will end on September 28, 2021. There will be a bonus harvest market on October 12 though. This market is organized by the Heart of Whitefish, The downtown merchants' association. 
Whitefish Farmers' Market Details
The family farms that participate in the local Farmer's Markets are run by people who live on the land and care deeply about protecting the soil through sustainable practices. In 2020, the Whitefish Farmer's Market began its' Zero Waste project to convert the market into a zero waste market. Zero Waste is "The conservation of all resources by means of responsible production, consumption, reuse, and recovery of products, packaging, and materials without burning and with no discharges to land, water, or air that threaten the environment or human health."  Learn more – HERE.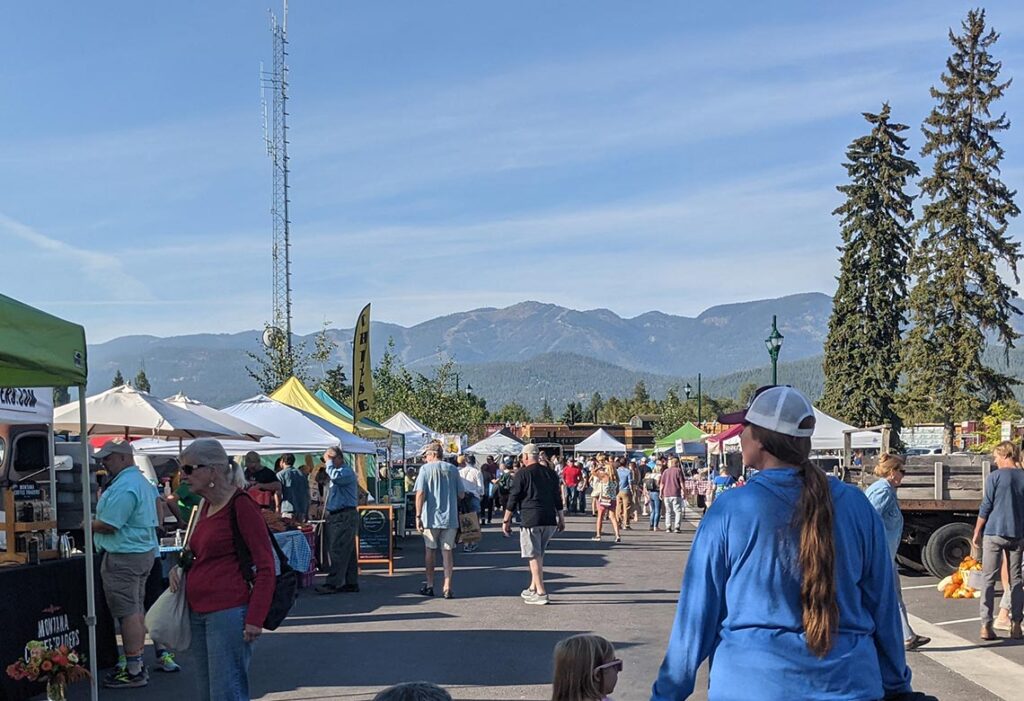 There is also lots of great entertainment that takes place each week. On September 14, Kelly's 88 Keys to Happiness – Solo piano vocal magic, will be the entertainment followed by Lee Zimmerman – Solo cello and vocals, on September 21 and Tin Finley – Atmospheric singer songwriter duo on September 28, 2021. 
NOTICE for Market Goers: The City of Whitefish has notified the market of the following ordinance prohibiting dogs (and other animals) from attending special events such as the market:
City of Whitefish Ordinance 117, 5-1-1916, of City Code Section 7-3-3-B.4: "No owner, keeper, attendant or harborer of any dog, cattle, horses, mules, swine, sheep, goats, fowl or like animal shall allow or permit any such animal in or upon any public park within the City during any organized athletic event, or special event authorized or permitted by the City (excepting herefrom service animals), with the exception of dogs at public dog parks."
Are you in the Buzz?
406.Buzz is your best resource for the latest events happening around the Montana Flathead Valley area. From Kalispell and Whitefish to Eureka and Columbia Falls, we've got the hottest events, best outdoor activities, restaurant lists, and so much more.  From farmers' markets and breweries to festivals, music events and family fun entertainment, we know all the buzz happening around town. Plus, you can submit your own event to the website for FREE – HERE. 
Whether you are a local or a visitor, we have all the insider information on the best places to check out every day of the week. Check out our  Events Calendar – HERE –  and get in the buzz!