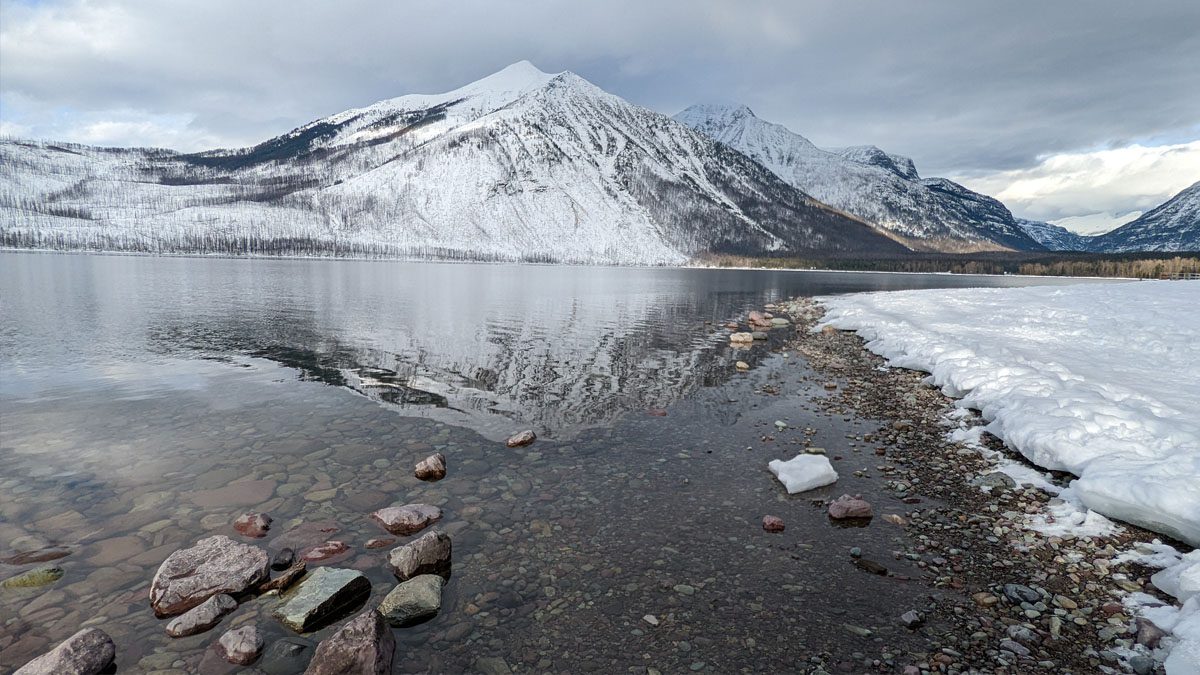 Glacier National Park in Montana is a popular winter destination for outdoor enthusiasts. Here are some of the winter activities available in Glacier National Park:
Cross-Country Skiing and Snowshoeing: Glacier National Park offers miles of scenic trails for cross-country skiing and snowshoeing. Some popular trails include the Apgar Loop, Camas Road, and the Lake McDonald Lodge area.

Downhill Skiing and Snowboarding: Visitors can hit the slopes at the nearby Whitefish Mountain Resort, which is located just outside the west entrance of Glacier National Park.

Ice Climbing: Experienced climbers can tackle the frozen waterfalls and ice formations in the park. Guided trips and classes are available for beginners.

Wildlife Viewing: Winter is a great time to spot wildlife in Glacier National Park, including bighorn sheep, mountain goats, and elk.

Snowmobiling: Snowmobiling is allowed on certain roads in the park, including the Camas Road and the Inside North Fork Road.

Sleigh Rides: Visitors can take a scenic sleigh ride through the park, enjoying the snowy scenery and possibly spotting wildlife along the way.
It's important to note that some roads and facilities in Glacier National Park are closed during the winter months, so it's important to check the park's website for up-to-date information before planning your visit. Additionally, it's important to be prepared for winter weather conditions and to follow safety guidelines for any outdoor activities you choose to do in the park.