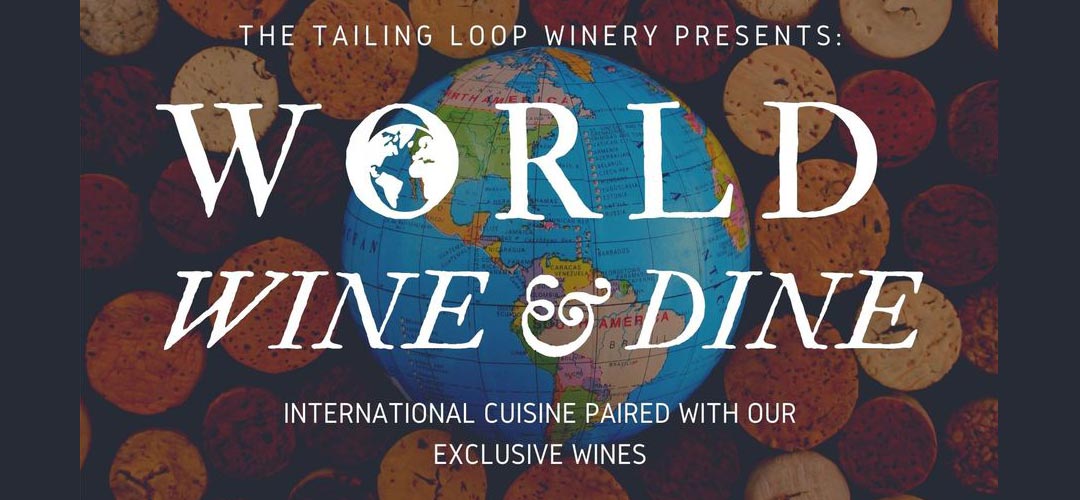 Join Tailing Loop Winery for the monthly "World Wine & Dine" Series! Featuring a unique wine and food pairing experience with handcrafted dinners that spotlight the traditional cuisines found in countries around the world. The Indian Diwali Festival Dinner  will take place on November 9, 2021, from 5 until 8 pm at Tailing Loop Winery in Kalispell. 
"Thank you for your continued support of the Tailing Loop Winery! Together, let's embrace the hope of 2021 and move forward with compassion for others, thankfulness for our health, and excitement for the future." ~ Tailing Loop Winery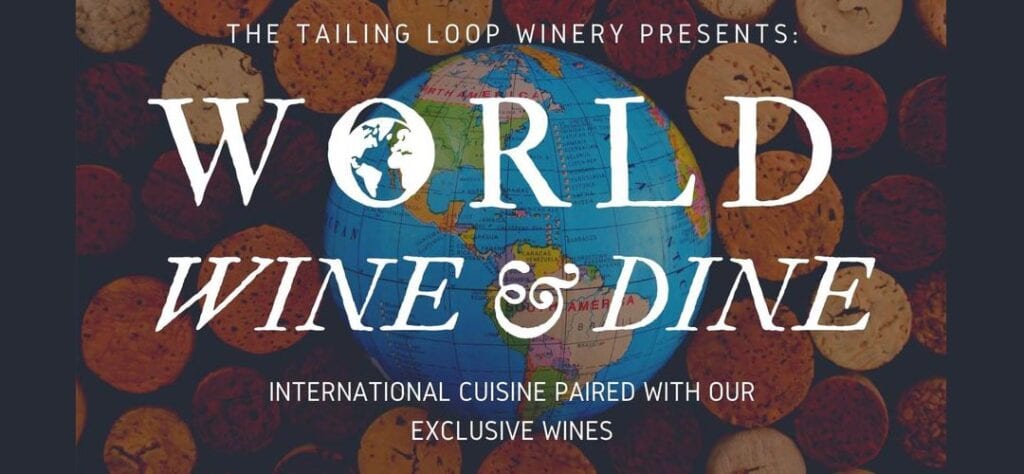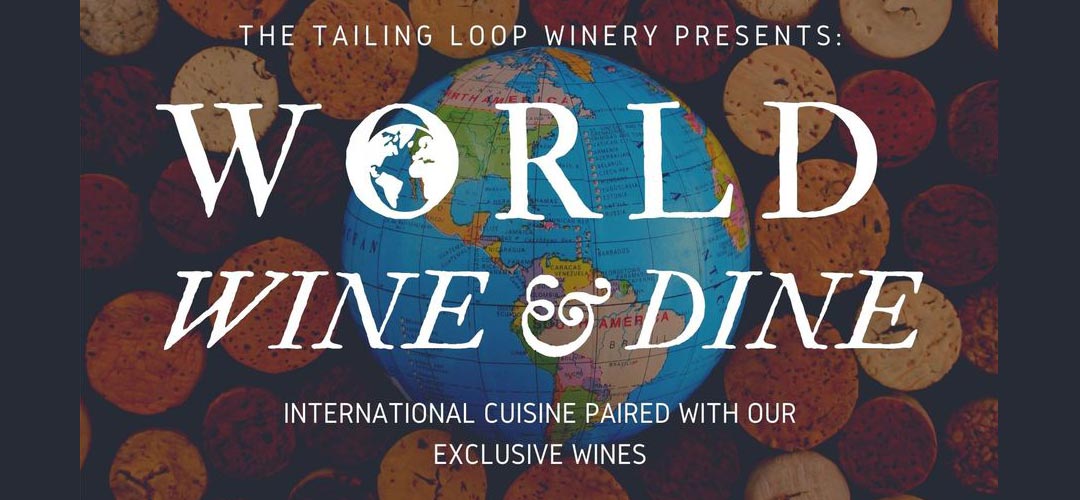 World Wine & Dine Series Details
More dates: Dec. 11th, 5-8pm: A Norwegian Christmas
About Tailing Loop Winery
Upon founding the Tailing Loop Winery, we had a clear goal: to emphasize both the astounding natural beauty of Montana along with its rich history by preserving and building upon the honorable traditions of the Mountain West. We had a vision of what our establishment would look like, and when we located the Glacier Gallery property in the scenic Flathead Valley, we felt that it was the perfect embodiment of that core concept. The grit of the structure's long history is a testament the devotion of the previous owner, Dr. Van Kirke Nelson, MD and his family. It was that essence that appealed to us on a deeper level. In continuation of the artistic tradition of the space, the work of a variety of talented Montana artists will be displayed upon the walls of the tasting room, featuring those landscapes and images that emphasize the splendor of the Montana West. Read more – HERE. 
Are you in the Buzz?
406.Buzz is your best resource for the latest events happening around the Montana Flathead Valley area. From Kalispell and Whitefish to Eureka and Columbia Falls, we've got the hottest events, best outdoor activities, restaurant lists, and so much more.  From farmers' markets and breweries to festivals, music events and family fun entertainment, we know all the buzz happening around town.
Whether you are a local or a visitor, we have all the insider information on the best places to check out every day of the week. Check out our  Events Calendar – HERE –  and get in the buzz!