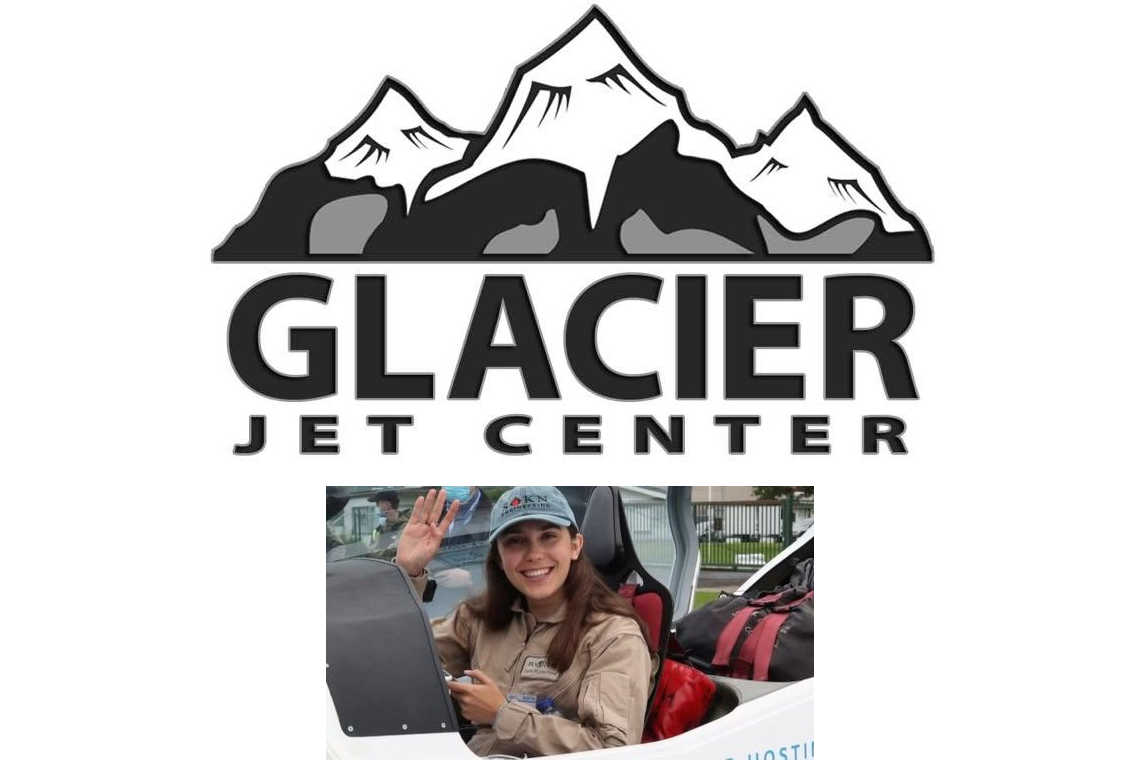 Do you want to see history in the making? On September 15, 2021, you can join Sókn Engineering in welcoming Zara Rutherford to Kalispell, Montana, at the Glacier Jet Center from 4pm-7pm. The Glacier Jet Center is located at 4170 U.S. 2. This is a free community event that is open to the public. Food and drinks will be provided thanks to local sponsors like Glacier Jet Center, 406BBQ, MontaVino and The Firebrand. 
"It's a dream I've had for a really long time, but it always seemed unrealistic. When I decided to take a year out before I go to university, I realized, I've got all this time — I might as well do something crazy with it." ~Zara Rutherford

About Zara Rutherford & Her 32,000 Mile Adventure
Most teenagers after high school are enjoying their graduation, planning for college or building up work experience. But, not Zara Rutherford…. Zara Rutherford, at age 19, is the youngest women to attempt to fly around the world solo. She began her adventure on August 18, 2021, from Belgium and set out to break a world record. Zara Rutherford's mission is to bring awareness and inspire girls to get into aviation and STEM subjects. According to the International Society of Women Airline Pilots, 5.1% of airline pilots around the globe are women.  Rutherford says that this experience has already made her bolder and more confident with each mile flown.
She plans on visiting 52 countries on five continents in 12 weeks. This solo flight will be an over 32,000 mile journey around the world. This entire trip is self-funded…she even sold her car to help pay for it. Zara Rutherford was also concerned about the environment impact of her trip. To help offset it, she spent $710 on a planting tree project to offset her carbon footprint. 
"I was in an earthquake three days ago in Mexico. I was really expecting this trip to be dangerous in the air, not on the ground. luckily that was completely fine." ~ Zara Rutherford
Rutherford is flying a bespoke Shark ultralight, which according to Rutherford, is the world's fastest microlight aircraft. The plane is on loan from one of her sponsors, Shark Aero, and has bee customized with a second radio, satellite communication and additional fuel tank. Both of Rutherford's parents are pilots and she has been learning to fly since she was 14 years old. She received her pilot's license in 2020. She has over 80 hours officially logged and hundreds more uncounted. She has gained additional experience helping her parents with their plane service. 
"It's an easy thing to say, but just go for it. If you don't try and see how high you can fly, then you'll never know." ~ Zara Rutherford
Are you in the Buzz?
406.Buzz is your best resource for the latest events happening around the Montana Flathead Valley area. From Kalispell and Whitefish to Eureka and Columbia Falls, we've got the hottest events, best outdoor activities, restaurant lists, and so much more.  From farmers' markets and breweries to festivals, music events and family fun entertainment, we know all the buzz happening around town.
Whether you are a local or a visitor, we have all the insider information on the best places to check out every day of the week. Check out our  Events Calendar – HERE –  and get in the buzz!